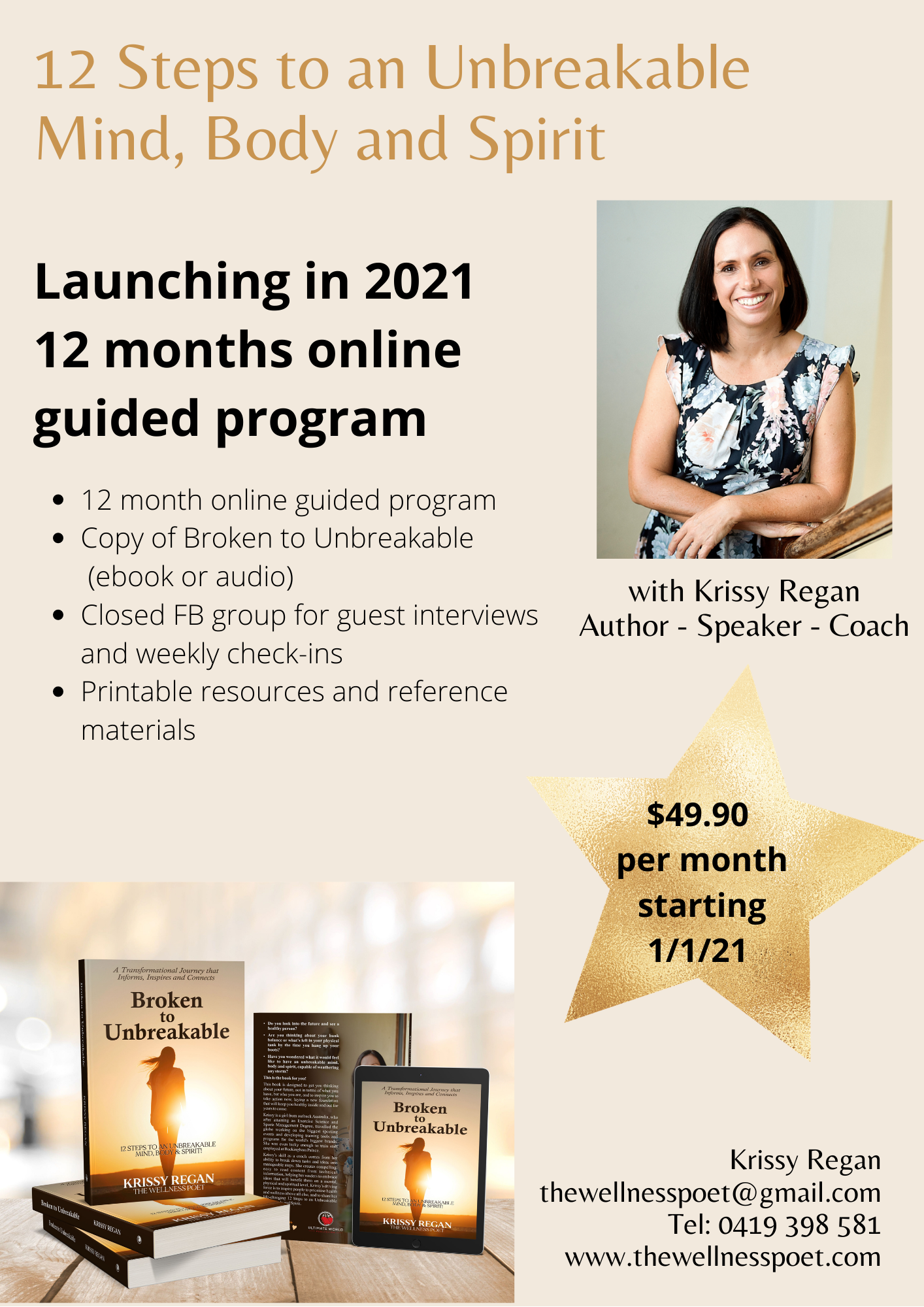 Join us in 2021 for 12 Steps to an Unbreakable Mind, Body & Spirit.
A transformational journey to inform, inspire and connect you to yourself and the world around you!
There is no better time than 2021 to prioritise your wellness!
Krissy will guide you Step by Step drawing inspiration and content from her book plus all her wisdom, insights and connections delivered in a friendly, fun and helpful way.